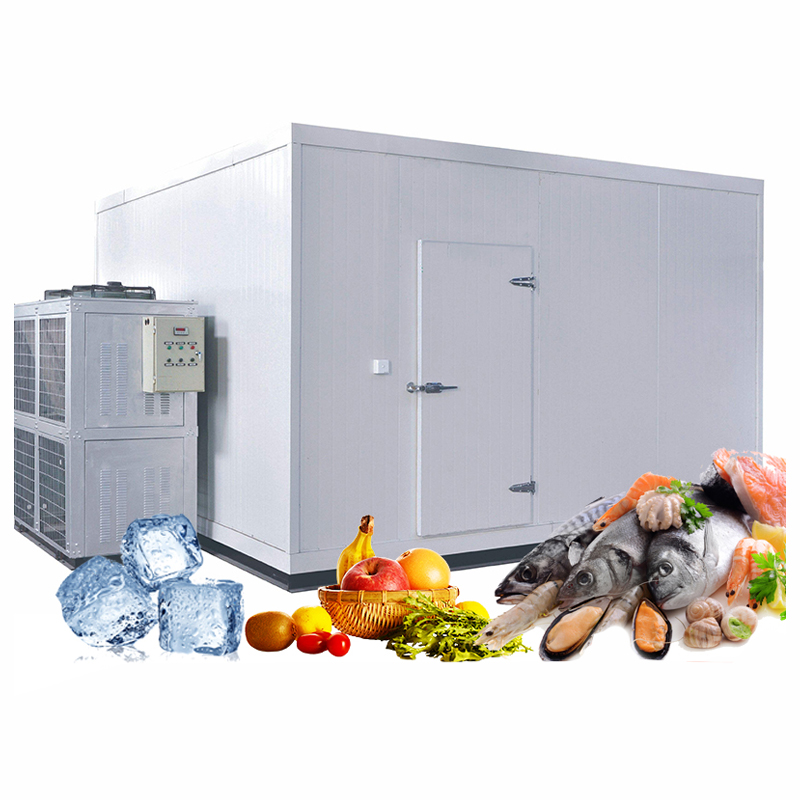 Produce Feature
 1. Material for cold room panel is color bond painted steel or stainless steel 304 with insulation panel.
 2. It has the ice door so that you can storage ice very conveniently.
 3. for an integrated refrigeration system. The temperature can be adjusted from -5degree Celsius to -20 degree.
 4. This cold room can storage food, fruit, fish, ice etc. the temp can be designed at any state.
 5. It is for 10CBM to 100CBM. The size can be designed like a container.