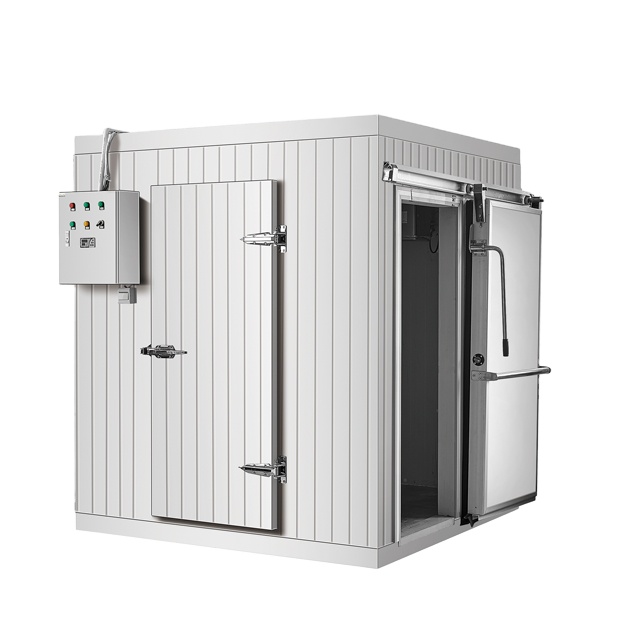 Refrigeration system:          
  1 Compressor: Copeland,
  2 Condensing units: air cooler.
  3 Evaporator: air cooler.
  4 Coolant: R22 or R404a is available.
Electric controlling system:       
Schneider electric components, digital display for temperature setting and reading, automatic and manual control, warning light for running failure.
 PU Insulation panel, cold store panels: 
 1 Material: polyurethane (PU), metal sheet.
  2 Density of PU: 35~42kg/m3
  3 Metal sheet:according to requirements
  4 Thickness of panel: 50mm,75mm,100mm,120mm,150mm,200mm
Cold store door, air curtain machine, lighting:        
  1 Sliding door, manual opening and closing.
  2 When door is opened, the air curtain machine and lights in cold storage can be running automatically.