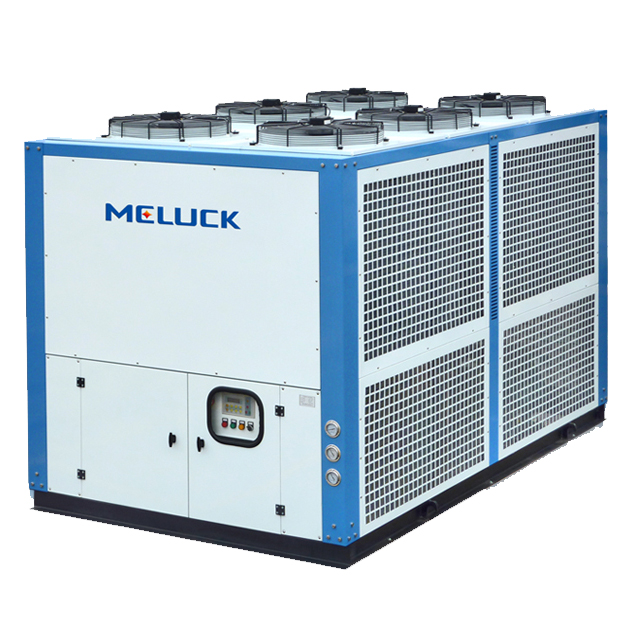 Scroll type 50 Ton air cooled water chiller 
 The design and manufacture according to state & industry standard. The unit adopts high quality and efficiency semi-closed double scroll compressor, high-quality condensed fan and reliable micro computer control system. The unit can reach high operation reliability by optional design, rational disposition and elaborate assembly.
The air is the cold (hot) source for the unit; The Refrigerant medium is water; The unit is a packed equipment with cooling and heating.  It can be used into the comfortable air conditioning system as the cooled source, like market, residence, office building, mansion, factory, hotel, hospital and so on. It can also used into industrial air conditioning system such as electronic, pharmacy, chemical, power system and machine industry.
There is single cooled type and heat pump type for the air cooled (hot) water unit. The heat pump type can meet heating and cooling functions. Multi-purpose for one unit is main feature for the heat pump unit. So it can be used in the places that need heating requirement but there is no heating equipment. The heat pump can be instead of the boiler with pollution. It is a kind of energy conservation and environmental protection products at present.