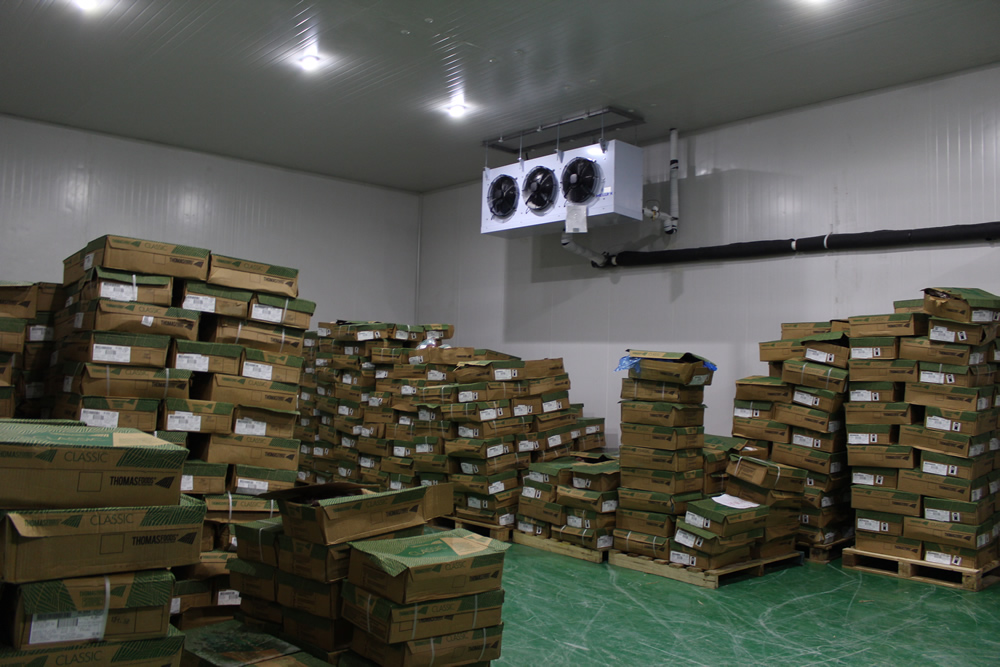 1. According to the customer's use, our technicians design the cold storage as a heat preservation hexahedron, and the temperature of the food freezer is -18C~-25℃.
2. The refrigeration equipment of the food freezer adopts a semi-closed sub-cooling 25-horse open-type unit, and R22 refrigerant.
3. The insulation board of the food freezer is made of flame-retardant polyurethane double-sided color steel with a thickness of 150mm.