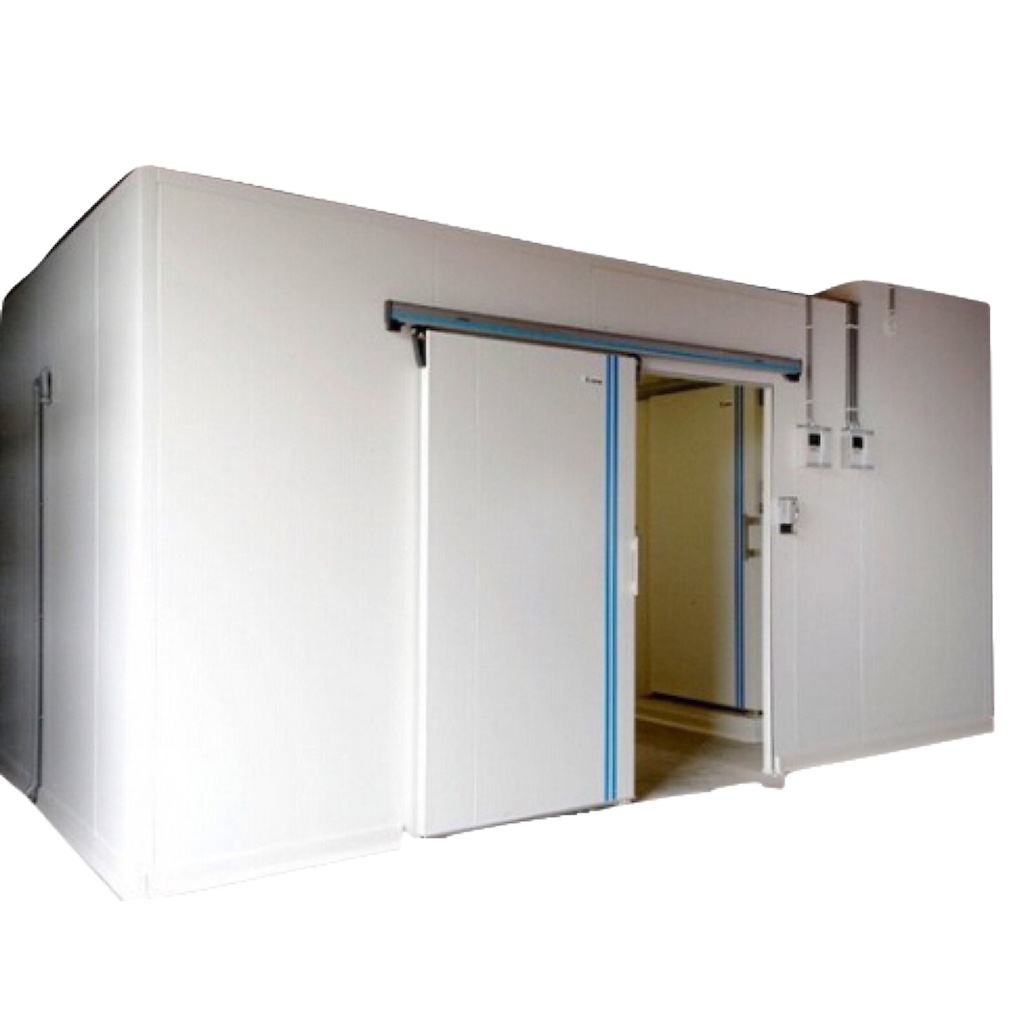 Meluck refrigerator storage usage: for fish meat cool room
Quick Details:
1. Modular insulation panel, CAM hook, installation is simple and easy.
2. Refrigeration: R22, R404a,
3. Temperature Range: From 0°C To 5°C 
4. Room Size: Customized.
5. Function: Store fruit, vegetables, milk and other low temperature.
6. The world famous brands of refrigeration components and parts.
7. Endurable and efficient with one year warranty.
8. Full automatic control, easy to operate and supervise.
9. Defrost Type: Electric defrosting
10.High efficiency and energy saving cooling system.
 Refrigeration system:
1. Compressor: Bitzer, Copeland etc for choice.
2. Condenser units: Air cooling system.
3 Evaporator: air cooling and grid evaporator for choice. 
Electric system:
Siemens and Schneider electric components or other brands for choice.
Insulation panel, cold store panels:
1. Material: polyurethane (PU), metal sheet.
2. Density of PU: 38~40 kg/m3, 40~42kg/m3, 42~45kg/m3 for choice,
3. Metal sheet: Colour steel sheet.
4. Thickness of panel: 100mm, 110mm, 150mm and 200mm for choice.
Cold store door:
1. Sliding door and swing door for choice,
2. Sliding door: manual opened, automatic opened for choice.